Wanderlust — we have returned to my favorite international destination : Italy.
Once again I have great traveling companions: Kim and Maleka and also Jody and Mark.
Lucky me!
First stop is Adriatic coastline tiny and charming town of Monopoli. A piccolo city of narrow white stone streets, charming window boxes, large rock stone pavers, white ceramic pots laden with florals, castles, turrets and the blue blue adriatic sea.
A mini jewel of a paradise.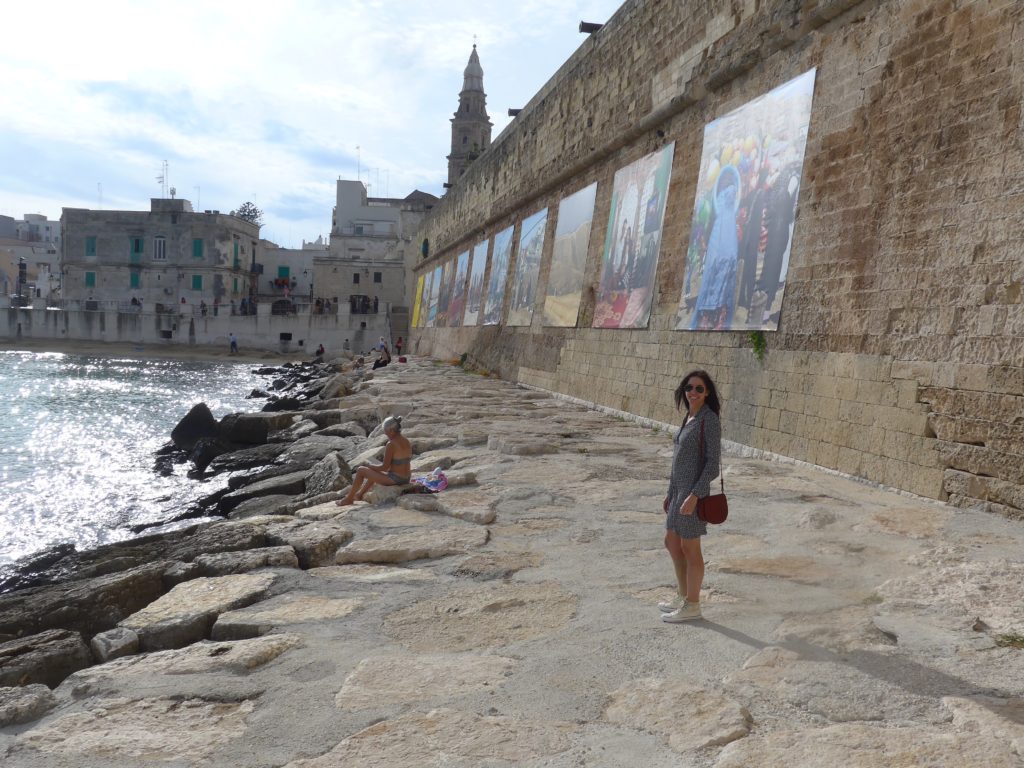 The Don Ferrante Hotel in Monopoli was our elegant home for our short stay.
The Hotel is built in the rocks adjacent to the old fortress walls of the city.
It was newly renovated a few years ago and is appointed with pristine white interiors and fine frette linens. The exterior spaces all look out over the Adriatic Sea and the staff offers delightful service at all patio locations.