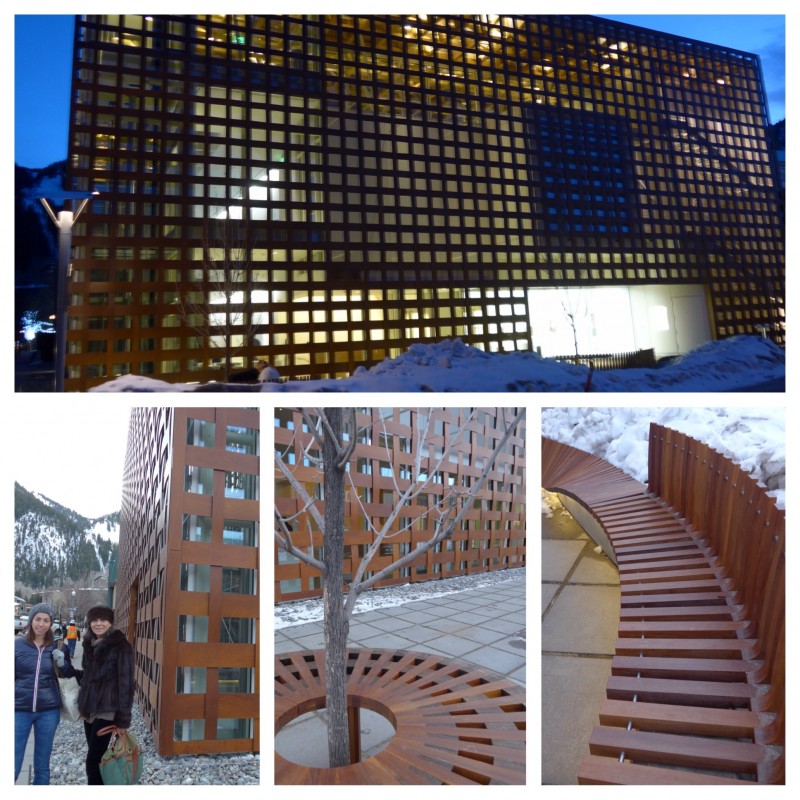 The new Aspen Art Museum designed by architect Shigeru Ban is a marvelous addition to the already dynamic art scene in this small mountain town.
The Architect's vision is brilliant and incorporates many of the passions that residents in this creative town cherish. Ban wanted to open the building to the outside so that visitors would appreciate the natural beauty of this area. He did this by making the entrance foyer to the museum on the third floor rooftop, with exterior stairs that lead up to the public rooftop space. He explains that he was inspired by the experience of skiing where you go to the top of the mountain, reflect on the view and then ski down the slope.
The building is an interior glass box encased in a woven wooden screen lattice and commands an impressive posture in this small town of Aspen.
In addition to the contemporary art exhibits that the museum hosts, it encourages the youth of the community to experience the museum with many activities centered around all age groups.
A charming cafe overlooking the sculpture garden provide delicious, fresh, locally sourced meals and beverages.
The entire experience is not to be missed when visiting Aspen.