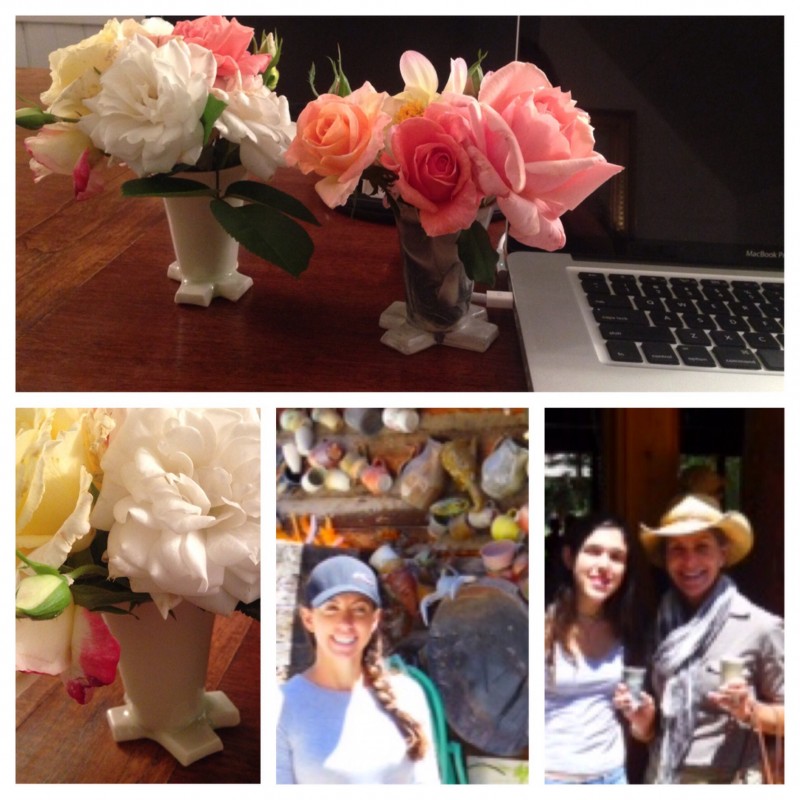 Aspen Coloroado's thriving art community includes a bevy of summer opportunities .
One particular highlight is the Anderson Ranch Auctionette. This is a mini auction/ luncheon/studio tour.
A delicous lunch is served, followed by an auction of art work donated by Art  students attending workshops as well as their world renowned art instructors.
I had the fortunate fun of receiving the winning bid on a pair of slip cast porcelain cups. The pieces were made by Maria Cecilia Ferrer, a young artist currently studying at Pratt Institute in NYC. A chance to meet the artist added to my delight with the purchase, as her excitement with the sale was contagious. These lovely XOXOXO cups, as she calls them, were her first sales. Lucky me……I feel like I set her career off and running.